Streetcar is always just around the corner
Did you know that at 8.5 trains per hour during peak time, the DTLA Streetcar will be one of the most frequent Streetcar's in the country?
You can count on: 
every 7 minutes during peak hours

every 10 minutes during midday

every 15 minutes in the evening
With the DTLA streetcar, there'll be no need to strategically plan your whole schedule around arrival times whenever you leave the store, head to work, or start your trek home. Miss one and another is just around the corner. 
---
Streetcar will connect our neighborhoods
In the last decade, Downtown L.A. has experienced tremendous revitalization – from a quadrupled residential population and urban neighborhood growth, to major office and commercial developments, and the incredible success of entertainment and cultural destinations. However, connecting all of these great resources and destinations so that residents, workers and visitors can easily access them remains a challenge.
Uniting DTLA's premiere cultural icons
The Streetcar route has been designed to link with regional transit to serve Downtown's many districts, including:
Civic Center
Broadway and the Historic Core
Fashion District
South Park
L.A. Live and the Convention Center
Financial District
Restaurant Row
Jewelry District
Having this level of connectivity will enable people to visit entertainment, cultural, and civic destinations while being able to park once, and then have fun in Downtown's ever growing arts, entertainment, and business districts.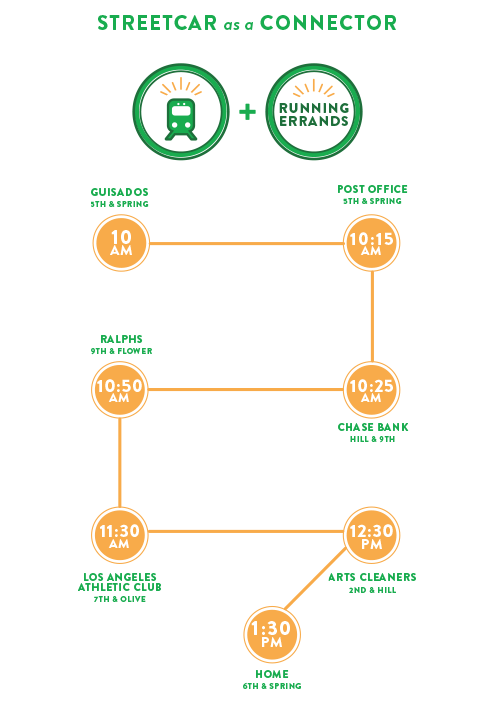 ---
Streetcar will decrease congestion
With so many awesome things to do Downtown, it's no surprise that much of its traffic is caused by internal circulation – people driving around Downtown looking for a place to park (or repark) their car near the destinations they want to reach.
The benefit of an urban circulator
Gridlock be-gone. The Streetcar, curb running and traveling at the same speed and in the same lane of traffic as other vehicles, will decrease the need for lot-to-lot travel and provide a pedestrian friendly alternative to driving. Without the hassle of parking, a streetcar encourages pedestrian travel and takes cars off busy Downtown streets thereby easing the dreaded pangs of gridlock. Not to mention, walking from place to place also becomes a much more comfortable and preferable option when you know you can depend on the Streetcar to make up the majority of the distance.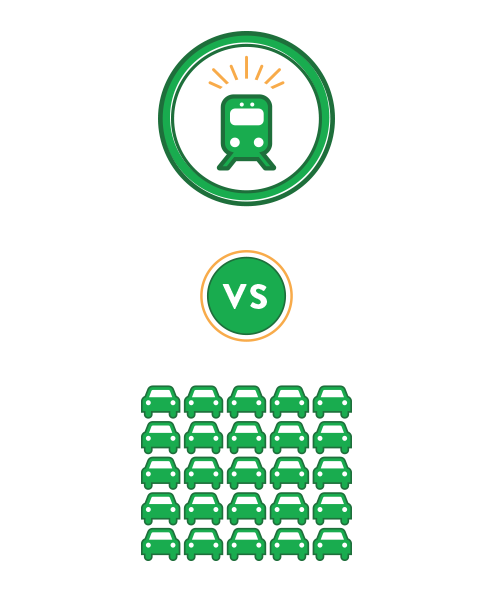 ---
Streetcar will deliver seamless public transit
Despite the availability of the commuter train, subway, light rail, and bus service, our current system's ability to connect the dots between regional transit and Downtown destinations leaves a lot to be desired.
Welcome to front door delivery
The Streetcar will provide the first and last mile solution needed to integrate Downtown's current and future rail, bus, and parking facilities together into an innovative, efficient, and modern circulation system. With this level of connectivity, residents and visitors will be able to seamlessly flow from one venue to the next on a nearly customizable schedule thanks to real-time screens at the stops and an easy to operate smartphone app. The Streetcar helps to increase the area people can cover while traveling on foot or bike. Stop waiting, stop driving. Enjoy front door delivery. The Streetcar will directly connect to:
Metro Red / Purple Line
Metro Gold Line
Metro Regional Connector
Metro E "Expo" Line
Metro A "Blue" Line
Numerous local and regional bus lines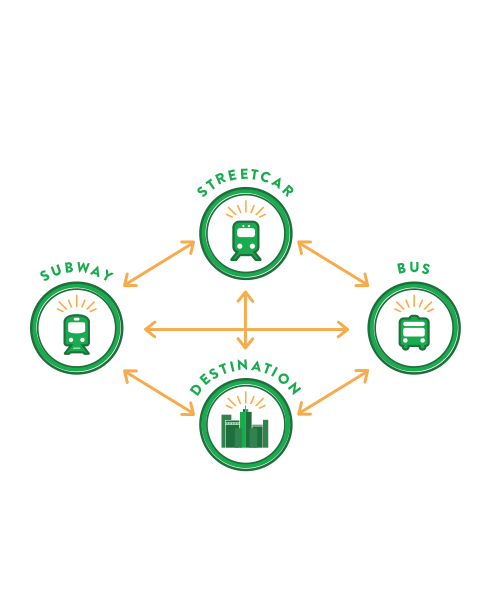 ---
Streetcar will help to foster a greater sense of community in DTLA
As much as we may love living, working and enjoying our vibrant, active city, sometimes urban chaos can get in the way of community development and camaraderie.
A quiet, affordable, and convenient solution
By increasing walkability and street activity the Streetcar will ease common concerns associated with Downtown living. Without stressing over expired meters and parking tickets, the Streetcar encourages leisurely strolls, friendly chit chat, and some potentially fantastic elbow rubbing, too. By extending the distance a person can comfortably walk, streetcars amplify the benefits of pedestrian-scale communities and promote healthy urban living by encouraging active lifestyles, creating connections between community members and neighborhood services, and promoting safety. With the Streetcar, take your time and get to know your city… there's no rush.
Prius on rails 
Did we mention that the Streetcar is virtually silent? The noise pollution on heavily traveled bus corridors is often unbearable to residents, businesses, and visitors. In Downtown L.A., this audible barrier stifles not only economic investment, but prevents a mixed and varied collection of uses in public areas and along sidewalks. The electric motors streetcars employ are virtually silent, and will encourage more active uses and outdoor activities.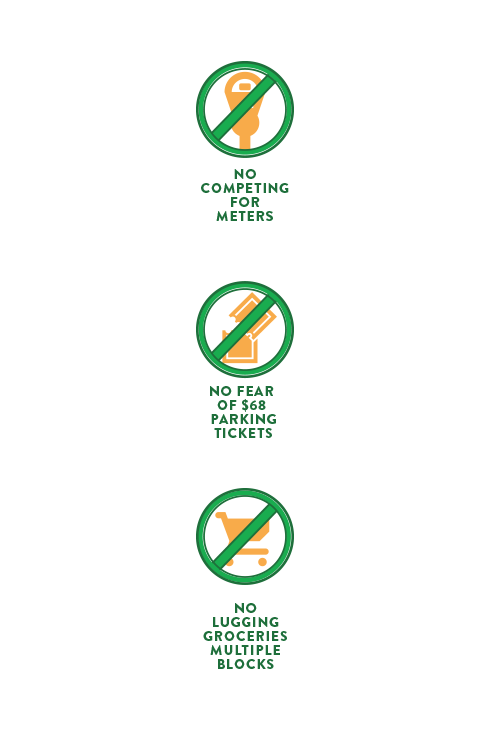 ---
Streetcar will put eyes on the street
Downtown Los Angeles has a number of remarkable streets and pedestrian spaces, but some areas lack activity and can feel unsafe -especially at night.
A new kind of neighborhood watch
Not only will the streetcar put eyes on the street by running 18 hours a day, but it will play a pivotal role in rehabilitating these streets to make Downtown feel safer, more vibrant, and more active – day and night.

---